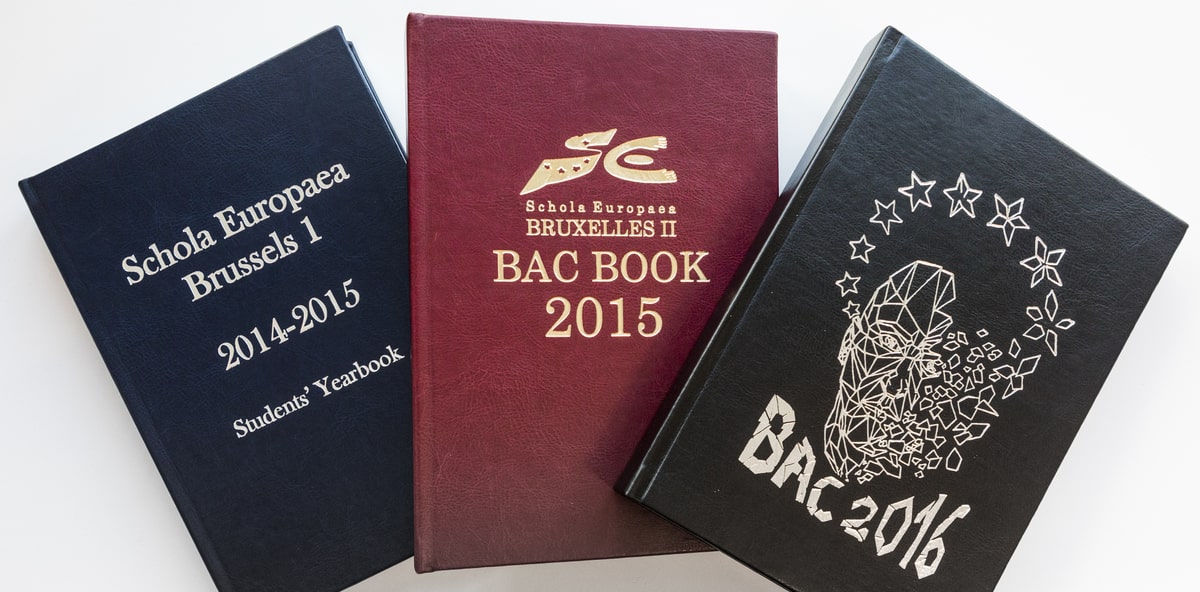 Thank you for reading this post, don't forget to subscribe!
The yearbook is a great way for students to collect their school memories in a book that they will keep at home for years or even life. One of the peculiarities of the yearbook are the sections dedicated to students. Indeed, each student is entitled to his or her photo portrait in the end of year album. In American yearbooks, for example, these student portraits are accompanied by a quote of their choice. But there you have it … while some cite exemplary people, others play it more original and do not hesitate to invent their own quote to make the audience laugh. We have selected 10 funny yearbook quotes for you!
1. "If someone ever asks you to do something for them,
do it really bad so you never have to do it again." – Paris Hilton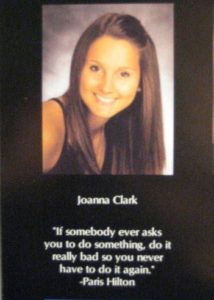 2. "They say cheaters never scceed, but I just graduated."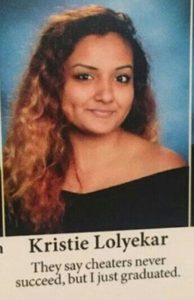 3. "Waking up is the second hardest thing in the morning."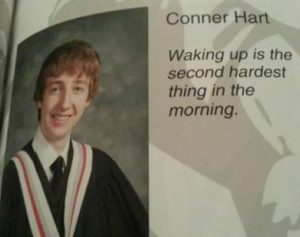 4. "This wasn't like High School Musical at all."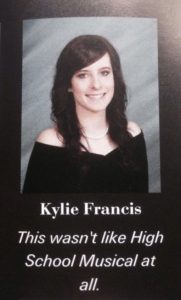 5. "So I heard the ladies like bad boys.
Lucky for them, I'm bad at everything."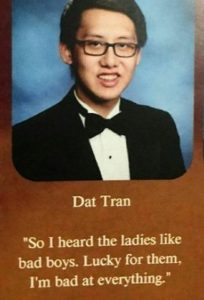 6. "- In your bed – it's 6am you close your eyes for 5 minutes, it's 7:45
– At school – it's 1:30 you close your eyes for 5 minutes, it's 1:31"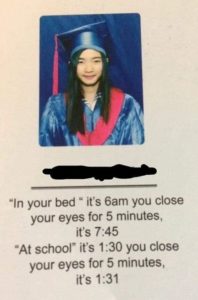 7. "Don't you dare use that as your senior picture" – Mom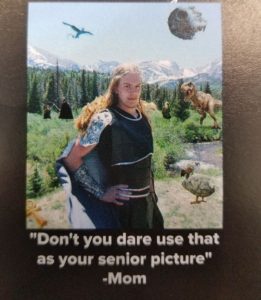 8. "Opinions are like mixtapes: I don't want to hear yours." – Unknown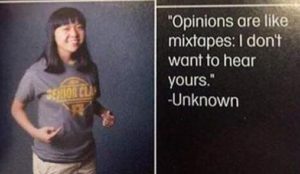 9. "Roses are Red, Violets are Blue, I'm Black."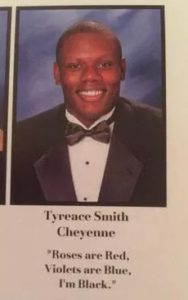 10. "My computer screen is brighter than my future."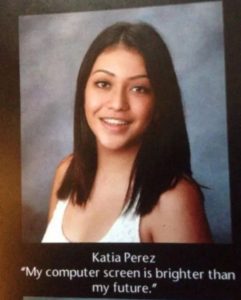 We hope that these 10 funny student quotes that we chose made you smile too and that they inspire you for your yearbook quote!
Do not hesitate to read this article to know how to make a yearbook and to read this article to see what types of photos to put in your yearbook.
Follow us on social networks to receive even more advice 😉